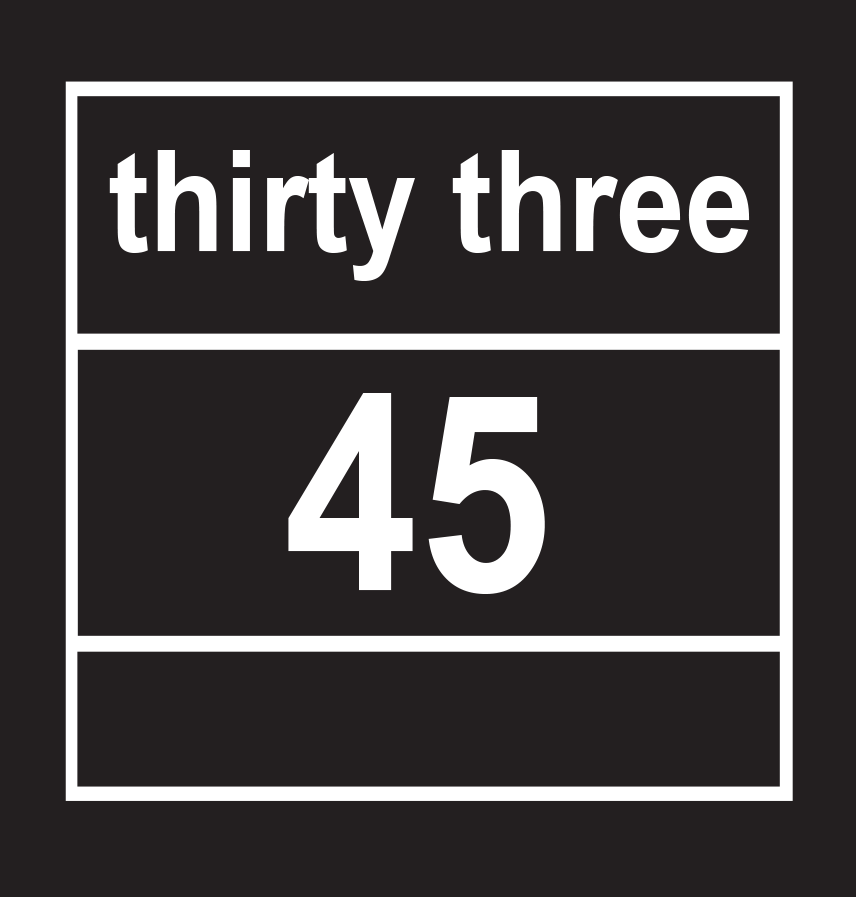 thirtythree-45
About
'thirtythree-45' is an art, sound and live event initiative run by artist Brian Hegarty and based in Drogheda Co Louth. The aim of thirtythree-45 is to curate and present the work of innovative artists, promoting creativity and artistic exploration while creating connections between sound and visual practices. 'thirtythree-45' has released music / sound art in various limited-edition formats, including cassette, vinyl, lathe cut, digital and Cdr. Releases include AFTERWARDNESS, the Bonk, Arc Pioneer, Dublingo and the Joy Fracture.
'thirtythree-45' also publish DRAG ACID a series of full colour visual art zines that gives invited artists space to present their work in a publication format. Each zine comes with accompanying cdr of music made by the artist or the artist in collaboration with other musicians.
Live events have included concerts by innovative musicians such as renowned Avant gardists Nurse with Wound, sound innovator Sonic Boom (Spacemen 3, Spectrum, E.A.R) multi-instrumentalist Thor Harris ex SWANS and the musician and activist Wayne Kramer from 60s proto punks MC5, Wayne Kramer.
'thirtythree-45' works independently, in partnership and in collaboration.
More information is available on the thritythree-45 website where you can also stream 'The Augmented Ear' a 24/7 experimental radio station.
Curation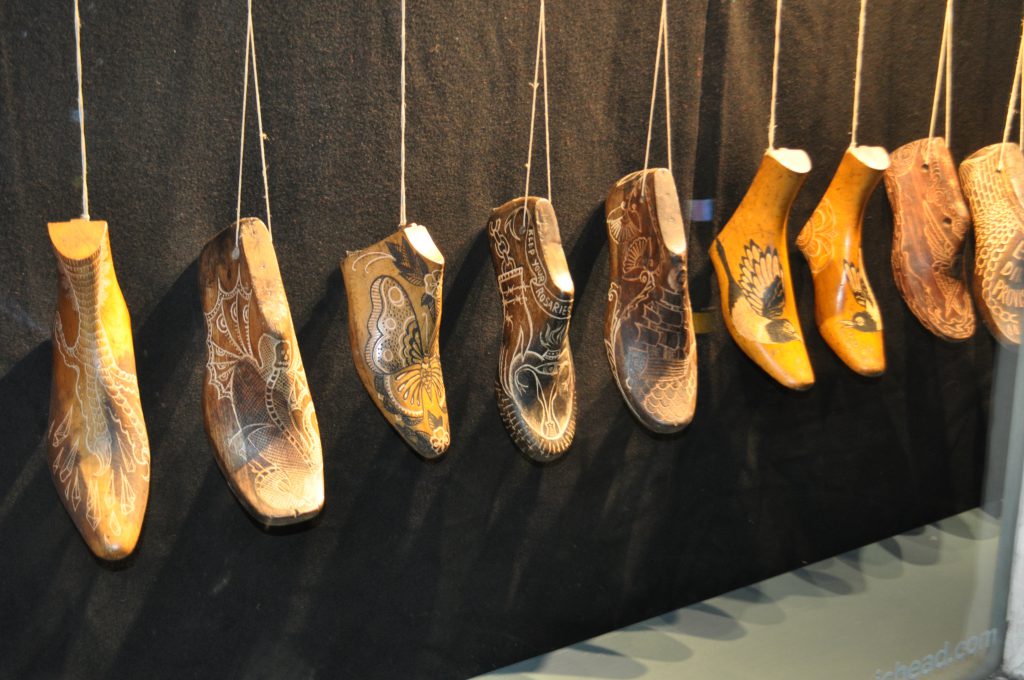 2021 Street Cinema – Short films by Conor McMahon – Droichead Arts Centre off site commision 2021
2021 Where are we now ? ( Online ) 12 comissioned artists 12 sound work – Live Stream and podcasts – Drogheda arts Festival
2020 Connections – strand 3 – 10 artists 10 spaces – Culture night 2020
2016 Mark Templeton & Kyle Armstrong – Extensions A/V exhibition Droichead arts Centre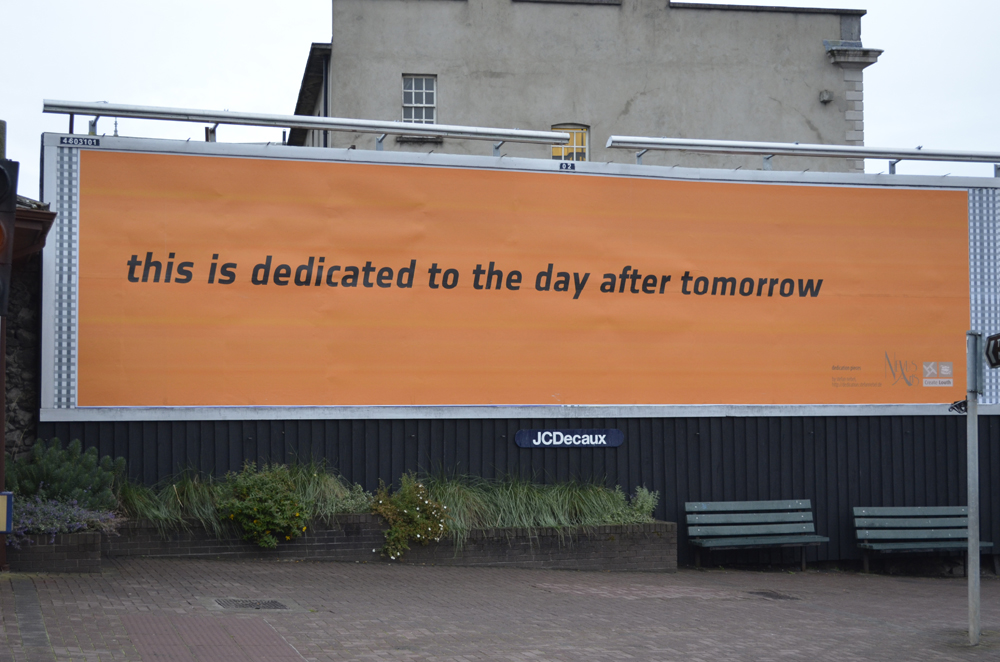 Nexus Arts 2011 -2014
From 2011 till 2014 i co curated many exhibition and events with local arts initiative 'Nexus Arts'.
" I see collaboration and my other extra curricular artistic pursuits as a really healthy part to my practice – like most artists i tend to work in isolation so any opportunity to work beyond my studio walls is a welcome distraction".
The first exhibition we curated together in 2011 was that of 'pop artists' Adrian & Shane 'I don't know who i am'. Adrian & Shane's work address themes such as family and sexuality, feelings of confusion, loss and lack of personal identity. To coincide with this exhibition we did a 'Free Art ' event where the public were asked to bring along an item they would like have customised for 'free' by stencil artists 'Noel Feeney and Darragh Donoghue. Items included laptops , t shirts , Jackets, Record sleeves and guitars.
2012 brought a major exhibition by 'Gee Vaucher' formerly of iconic punk collective 'CRASS' entitled 'Lost For Words' .This was Gee's first and only solo exhibition to date in Ireland and included some of her most iconic work form the late 70s as well as more recent paintings, sculptures and a recently completed a/v work.The exhibition was augmented with talks, a screen printing workshop and also a performance by fellow ex 'CRASS' cohort Penny Rimbaud. Also that year German artist Stefan Riebel answered an open call and created a' text piece' for an outdoor billboard advertising space at the junction beside Georges square, entitled 'this is dedicated to the day after tomorrow'.
2013 was a busy year , we brought renowned Italian artist' Erica il Cane' to town to create a large out door mural as part of our contribution to the Drogheda Arts Festival. The piece 'Untitled' can still be seen on the side wall of the 'Droichead Arts Centre' on Stockwell street. We held the first solo exhibition 'Concrete Abstractions' from local artist Dee Walsh as well as 'In sight – in sound' an A/V exhibition from many involving many renowned international artists and sound artists such as Mark Templeton. Eric Bania and Orla Wren amongst others. We finished out 2013 with an ambitious project from Uk based Irish artist 'Alan MaGee' entitled 'GAP FILL – More beauty, more happiness'. Magee created a site responsive sculpture using a custom made bouncey castle which he developed as a reaction to the transient state of the architecture of the Former Methodist Church in Laurence Street in Drogheda.
2014 brought my favourite project during my time with the Collective, 'The Sleep Concert' with sonic pioneer Steven Stapleton, the founder of the legendary experimental / avant garde outfit 'Nurse with Wound'. Again this was another site specific project in the beauitful environs of the stately 'Townley Hall' residence. The event was a bed & breakfast concert. For the event Steven played an ambient 8 hour set culled from his own Nurse With Wound records while the audience participated in a 'mass sleep-over'. Each sleeper received a single air bed, a blanket, a breakfast plus travel to and from the event. The last project for 2014 and the last i co curated with the 'Nexus' was 'Now and everything in between' a group show of contemporary Irish artists based on the 'human figure' which included Paraic Leahy, Nikki Cheevers , David Booth, Eleanor MacCaughy, Paul MacCormaic and Fiona Finnegan
During my years with NeXus we were honoured to recieve the 'Curators in Residence Award' funded by the Arts Council in association with the Droichead arts Centre, many bursaries from Create Louth, partner with Highlanes Gallery and the Drogheda Arts Festival and to meet and work with many incredible artists.
/Brian Hegarty 2018/
Nexus Co – Curators 2011 -2014 – Brian Hegarty, Els Boghart, Declan Kelly
2014 – Now & Everything in between – Group exhibition Droichead Arts Centre / Galway Arts Centre
2014 – Sleep Concert – Steven Stapleton – Townley Hall
2013 – In sight – In sound – Group a/v exhibition – Barlow House, Drogheda
2013 – Gap Fill, More Beauty, More Happiness – Alan MaGee – Methodist Church, Drogheda
2013 – Erica il Cane – Mural & Exhibition – Droichead Arts Centre
2013 – Contract Abstractions- Dee Walsh – Vacant retail unit, Drogheda
2012 – Lost for Words – Gee Vaucher plus Penny Rimbaud performance – Droichead Arts Centre
2012 – Dedication Piece – Stefan Riebel, Billboard , Georges Square, Drogheda
2011 – I don't know who i am – Adrian & Shane – Vacant retail unit, Drogheda
2011 – Free Art – Street event – Noel Feeney & Daragh Donoghue